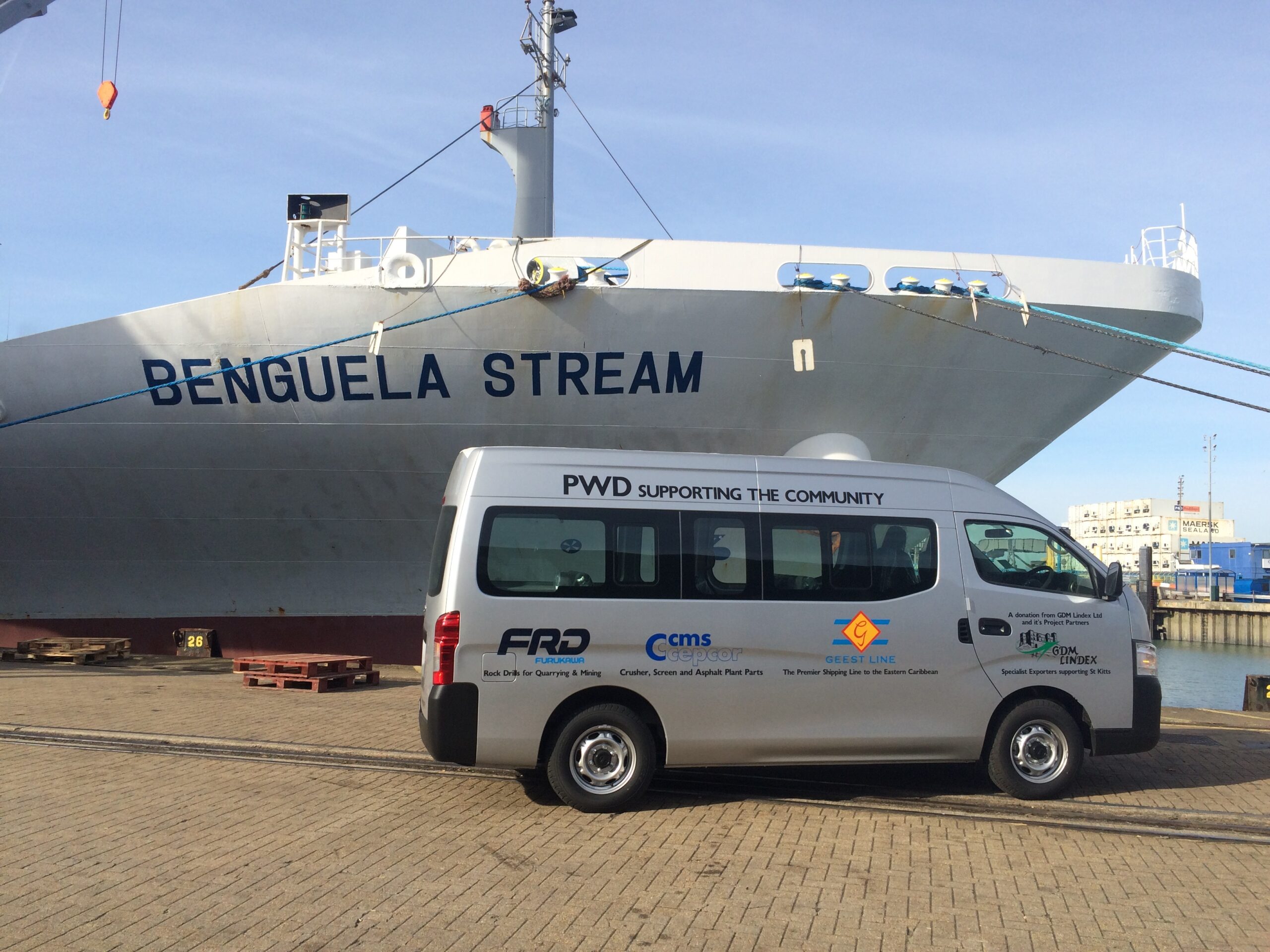 Geest Line are proud to have shipped a Nissan Urvan Microbus 15 to St Kitts to provide transport for staff of the Public Works Department, which continues to do impressive work in the community of St Kitts.
GDM Lindex Ltd was approached by Ms. Bernier of the Public Works Department in St Kitts to sponsor them in providing transport for their workers. GDM Lindex Ltd has been involved with the PWD in St Kitts since 1983 and were only too happy to assist. The obvious shipper of choice was Geest Line, who have been shipping to the Caribbean for GDM Lindex Ltd since 1980. The minibus was loaded in Portsmouth and will arrive in St Kitts on 30th March 2016.
Other companies which have supported the provision of this important transport are FRD Furukawa and CMS Cepcor.