Customer Advisory – 17th August 2023
The Importance of accurate Dimensions
Having the right dimensions at quote stage is essential for an accurate price and ensuring your cargo ships when it is scheduled.
When it comes to dims, a few centimetres can make a big difference.
Geest Line plan cargo using the dims provided. If the cargo is for example wider, then this will result in additional charges (including freight) due to the additional space used on the vessel.
Example: Dims declared 2490cm – actual width 2800cm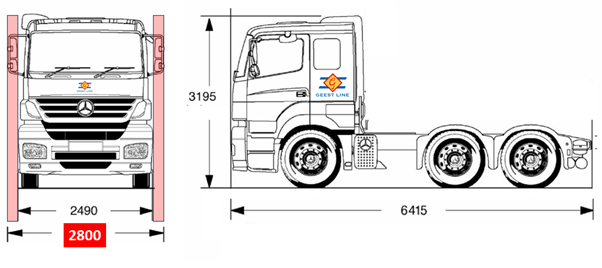 Questions to be asking:
Have all extremities been included in the measurements?
Can wing mirrors / side lights be removed/ folded in to reduce width?
Am I confident that I have been given the correct dims?
As shipper you will be responsible for all additional charges as a result of mis-declared dimensions.
Tel: +44 (0) 1489 873500 Or email [email protected]